QUALITY CALIFORNIA INSURANCE AND SERVICE SINCE 1981!
Our agency is Independently owned and locally operated, which means "WE WORK FOR YOU" and not any one of our over 40 companies. We are family owned, since 1981, and our goal is to get you the best rate for the protection you need. We quote many good, reputable insurance companies, and because of this service, WE WRITE 8 OUT OF EVERY 10 POLICIES WE QUOTE!
Our insurance programs are affordable and very reliable. We will help you find the right combination of personalized insurance at just the right price to fit your needs & budget. Call today for a FREE QUOTE - You'll notice the difference immediately.


---

How Can We Help Today?
• Service Your Current Policy
• Get Map/Office Directions
• Learn More About Our Agency


---

Get Our FREE Money-Saving Report!


Our report "12 Ways to Save Money on Your Auto Insurance" will do just that - SAVE YOU MONEY! Enter your name & email and download the free report instantly. Our gift to you for visiting our web site!




Earn a $5 Referral Gift Card!
Refer a Co-Worker, friend or a family member to us for a home & auto quote, and whether they go with us or not, we'll send you a FREE $5 Von/Safeway Stores Gift Card. If they BUY from us - we'll up it to $25....Just for fun!


---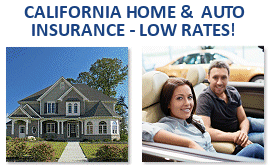 Home & Auto Programs Include:

• Same Day Policy Issuance
• Huge Multi-policy Discounts
• No Prior Insurance, OK!